Thea At Three Months!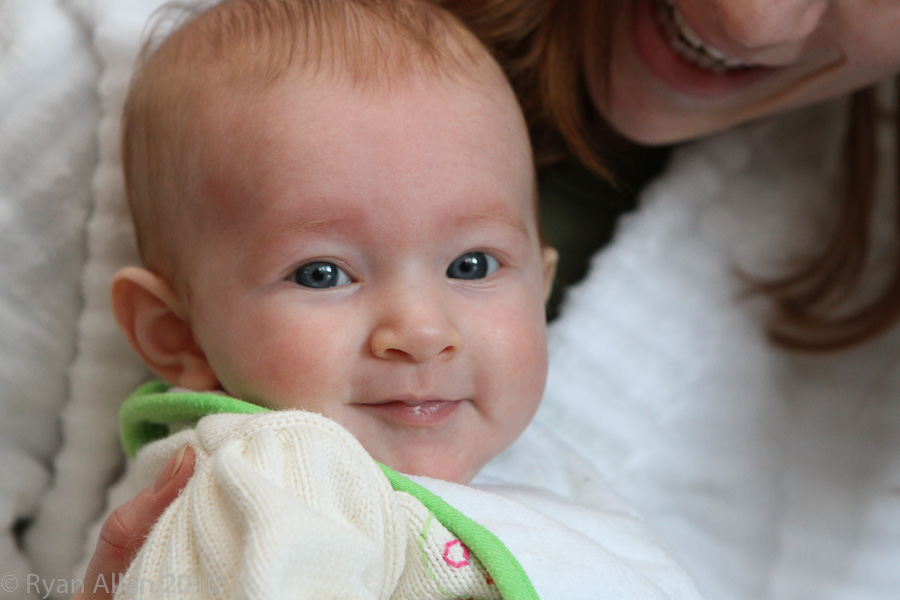 Thea is almost four months old and it's time for a web update!
She is getting a tiny bit more interactive, and she is definitely smiling more and we are starting to hear full blow laughter!  It's getting pretty fun.  We also went on her first camping trip.  She was just two months old.  The trip was a success and we cant wait to do some more!